Sale!
Estoreworks ERP
Estoreworks ERP offers the freedom of choice, ease of integration, high performance, and reliability that forward-thinking companies rely on to increase profitability and seize the competitive advantage. At the core Estoreworks ERP has strong financial, operational and customer relationship management features and capabilities to successfully accelerate your business expansion.
Free shipping on orders over $50!
Satisfaction Guaranteed
No Hassle Refunds
Secure Payments
Description
Estoreworks is one of the most-trusted ERP software companies in Qatar. Estoreworks ERP Doha Qatar works by integrating essential business processes into a single system for an easy flow of information across all departments of the organization. The company aims to help you overcome the issues that are generally associated with uncoordinated data throughout the business and integrate it to a single system with multi-user functionality.
Among the ERP systems, Estoreworks ERP Doha Qatar is the widely used that focuses on providing complete visibility of the entire business. Our team of experts combines various sectors of the company with improved operational visibility and data management processes. This powerful system will provide a good return on investment in the future.
ERP Systems in Doha, Qatar 
Estoreworks ERP systems offers its services to create a unique powerhouse behind your business. With Estoreworks ERP Doha Qatar you can make use of an operative management platform that will be a source of success for your business. With our unique ERP systems, you will be able to effectively manage business activities in a more professional manner. We pride ourselves in providing various services to the business needs regardless of its size and nature. We guarantee that all processes are lined up altogether and business targets are achieved successfully.
Benefits of Estoreworks ERP Services in Doha, Qatar
Take control of your imperative business territories without any painful integrations. With just an individual software solution, you are missing out on the comprehensive overview of the structure of your business. ERP Doha Qatar allows you to fully automate your business processes and accurately reap the benefits and savings.
Here are the benefits of ERP Doha Qatar for your business:
Excellent Customer Support Services: The ERP system provided will guarantee that each customer receives the best of services. With an excellent framework, you can achieve efficiency, execute inventory control, and convey merchandise to clients quicker. The staff will be able to connect with clients in a professional way and improve associations.
Decreased Need of Staff: Estoreworks ERP Doha Qatar diminishes the requirement of an extended staff for simple monotonous work.
Streamlined Business Processes: Estoreworks  ERP systems help improve communication across departments by streamlined business processes for an effective flow of information.
Departments that can Benefit from Using Estoreworks ERP?
Manufacturing
Service-Based
Real Estate
Retail
Call Center
Sales & Marketing
Maintenance
Accounting
Project Management
Human Resource
With innovative features like powerful management dashboards, you'll have all the talent management resources your team needs.
Stay focused on what's important. Share with your team to keep everyone on track.
E-store works feature
Let our Application Performance Management (APM) solution monitor your apps and give you the power to ensure flawless customer experiences
INVENTORY MANAGEMENT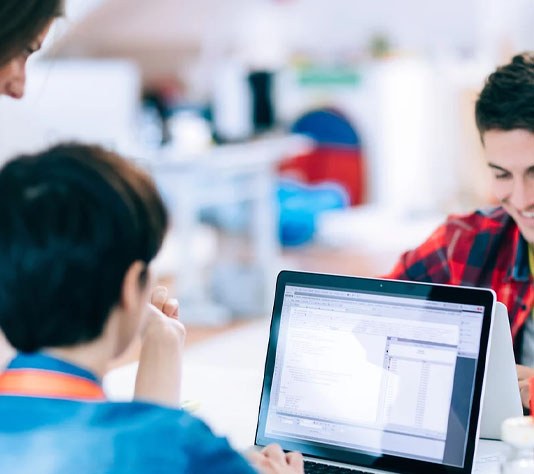 Stock Item Management
Stock Groups
Barcode Support
Stock Item Locations
Stock Transfer
Physical Stock Adjustment
Salesman Monitoring
Manage Discounts
Sales Orders ( Sales Orders, Sales Quotation, Delivery Note )
Inventory Costing Methods (FIFO,AVERAGE,LAST PURCHASED,ZERO COST)
Batch Wise Stock Details
Multi Units Support( kgs, pcs, bags, etc.)
Order Monitoring
Customer Monitoring
Vendor Monitoring
Sales Invoice ( Cash Sales, Credit Sales, Sales Returns)
POS
ACCOUNTING FEATURES
Balance Sheet
Trial Balance Sheet
Profit and Loss Account
Cash Flow Statement
Funds Flow Statement
Accounts Audit
Daybook
Cash Book
Accounts Analysis
Invoice Wise Profit Summary
Daily Profit Report
PAYROLL MANAGEMENT
Employee Management
Pay slip
Allowances and Deductions
Track Employee Increments
Attendance Recording
Attendance Reports
Employee Documents tracking
Duties Management
Leave Management
Gratuity Calculations & Settings
WPS
CRM
Get accurate forecasts
Use actionable data to make better decisions.
Get the insights you need to make smarter decisions.
Design custom dashboards to get a picture of your business at a glance.
Dig deeper with real-time reports and flow charts that anyone can create and share.
Get more done in less time
Great Tools = Happy People
Schedule activities based on your sales scripts: calls, meetings, mailing, and quotations. Get all the information you need, directly on the opportunity: website pages viewed, mail received, etc.
Real-time overview
Easily review your performances & next activities.
Know exactly how you perform compared to your monthly targets.
Organize your work based on your scheduled next actions.
Stay connected to your customers
Real-time messaging to enhance collaboration.
Get a quick overview of what's going on in your team. See when a colleague logs a call or sends a quote. Share ideas and files in real-time and catch-up on things you missed when you were away.
Sell faster with electronic signatures
Allow customers to easily review and sign your online quotations from anywhere.
Communicate quickly and efficiently
Get custom alerts for relevant activities, communicate directly from quotations via email, automatically keep complete records of your negotiations.
Maximize profits by upselling
Increase sales volume by automatically proposing extra options and accessories, apply closing triggers, discounts, and more.
Sell more with clean quotations
Professionally showcase your products and services.
Send clear and complete quotations to your prospects. Add product descriptions, beautiful images, and additional information simply by dragging and dropping building blocks.
Order & contract sorting
Automate operations and focus on customer relationships and revenue
From quotations to sales orders
Convert quotations into sales orders with a single click, or let the customer sign off on it with a simple electronic signature.
Contract management
Invoice customers based on time and materials, easily record contracts and track invoicing phases, maintain renewal and upselling opportunities.
Automate your purchasing workflow
Automatically send RFQs to your suppliers
based on your stocks levels
Improve your purchase and inventory performance with procurement rules depending on stock levels, logistic rules, sales orders, forecast manufacturing orders, etc. Select different replenishment methods for each product depending on your manufacturing and delivery strategies.
Supplier price lists & product availability
Make smart purchase decisions using the best prices.
Easily import suppliers' price lists and references to make smarter purchase decisions based on promotions, quantities and special contract conditions. Keep track of a product availability in your supplier's stock and check your order status from within the app. You can even base your sales price on your supplier's prices.
Get the best offer
with purchase tenders
Get the best price by negotiating with several vendors.
Launch purchase tenders, integrate vendor's answers in the process and compare propositions. Choose the best offer and send purchase orders easily. Use reporting to analyse the quality of your vendors afterwards.
You can also use Blanket Order Agreement to buy goods from a supplier at a negotiated price, on a recurring basis during a specific period of time.
Get statistics
on your purchases
Analyze, forecast and efficiently plan your orders
Get accurate statistics on your suppliers' performance through flexible reporting: delivery delays, negotiated discounts on prices, quantities purchased, etc. Integrate purchases with analytic accounting to analyze your contracts' profitability.
Successfully manage
your employees
Centralize all your HR information.
Oversee all important information for each department at a glance. Restrict visibility of sensitive information to just HR managers, or make other information public for all employees to see such as employee directory. Receive alerts for any new leave requests, allocation requests, applications, appraisals, and more.
 Leaves
 Allocations
 Timesheets
 Attendances
 Appraisals
 Recruitments
 Expenses
Track time & attendance
Weekly or monthly timesheets with optional attendance tracking.
Keep track of the employee hours worked and sort by project, client, or tasks. Easily access statistics to record and analyze timesheets as well as check each employee's attendance. Integrated accounting automatically posts reports based on time spent in projects providing real-time data.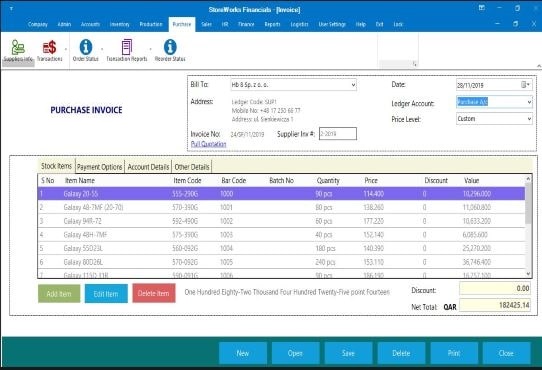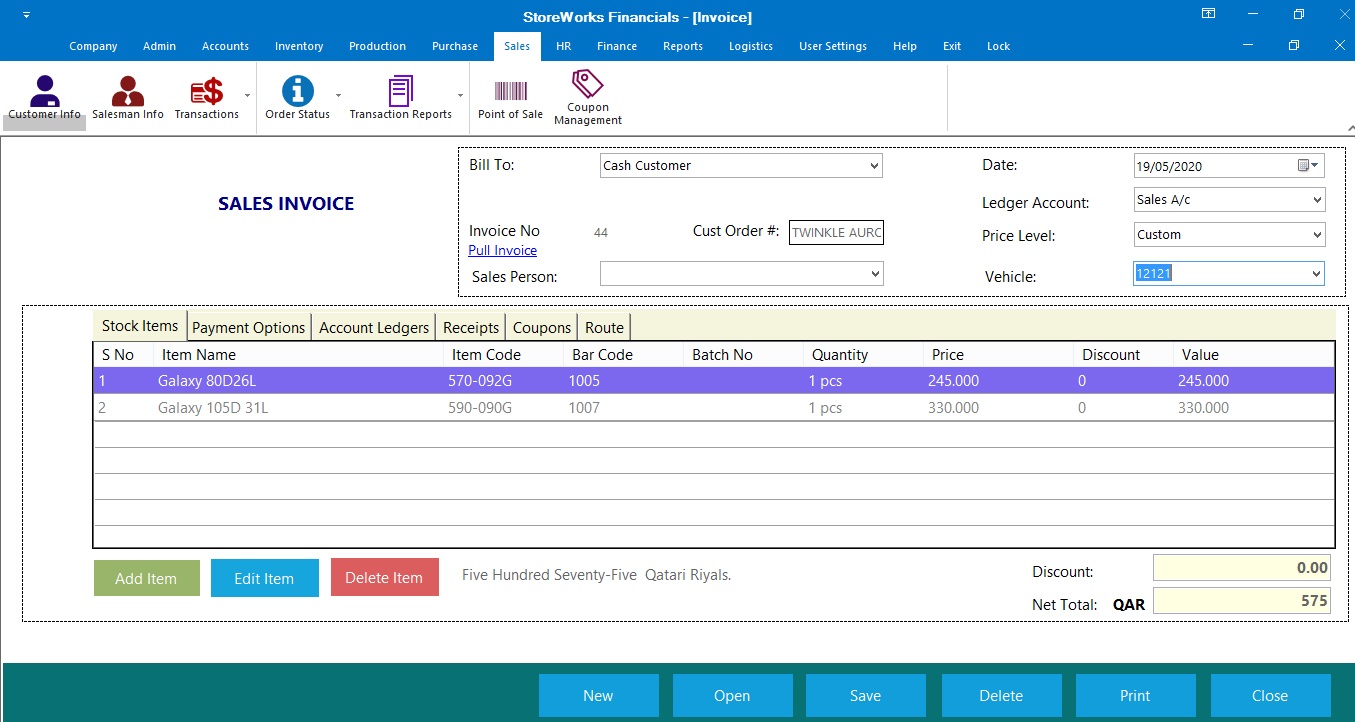 Leave management
Simplified tracking for employee vacation and sick days.
Streamlined expense management
Get expenses updated and approved fast.
Employees can easily submit and justify expenses. Managers can review all expenses and either approve or reject individual requests as needed.
Employee evaluation
made easy
Thorough evaluations without the hassle.
Easily set up your evaluation process and calendar. Design form-based questionnaires to collect feedback from everyone in the company, from employees to managers, as well as self-evaluations. Automate the entire process so that you can focus on people, not administration duties.